Sustainability and business
Manufacturing of elastomer components falls into the category of chemical industry. At the same time, a lot of energy is needed to mix compounds and vulcanize elastomer into finished elastomer components. With this as a starting point for the entire elastomer industry, there are many opportunities of minimising the impact on the climate and the environment.
Back in 1991, AVK GUMMI was not only among the first companies in Denmark, but also among the very first elastomer companies in the world to achieve ISO 14001 certification on the environmental management of our business. Life cycle analysis of elastomer was carried out and a lot of "first mover" steps were taken in sorting waste as well as monitoring and reusing energy.
Since then, we have constantly strived to improve processes and optimise elastomer compounds, enabling extended lifetime and reduced energy consumption. One example of this was our first generation EAF-75 (EPDM) for butterfly valve gaskets back in 1997, introducing novel technology of reduced surface friction of the gaskets. This led to reduced torque when operating the valve, which consequently allowed not only for downsizing actuators but also less energy consumption during operation.
Green transition
Last year, we decided to map our business in accordance with the Green House Gas Protocol, including Scope 1, 2 and 3. This includes all in-house as well as upstream and downstream activities.
Data collection has been completed, and with this additional tool we are now able to set more accurate targets for further environmental improvements. Our ambition is to become carbon neutral by 2030 and to reach carbon net zero by 2040.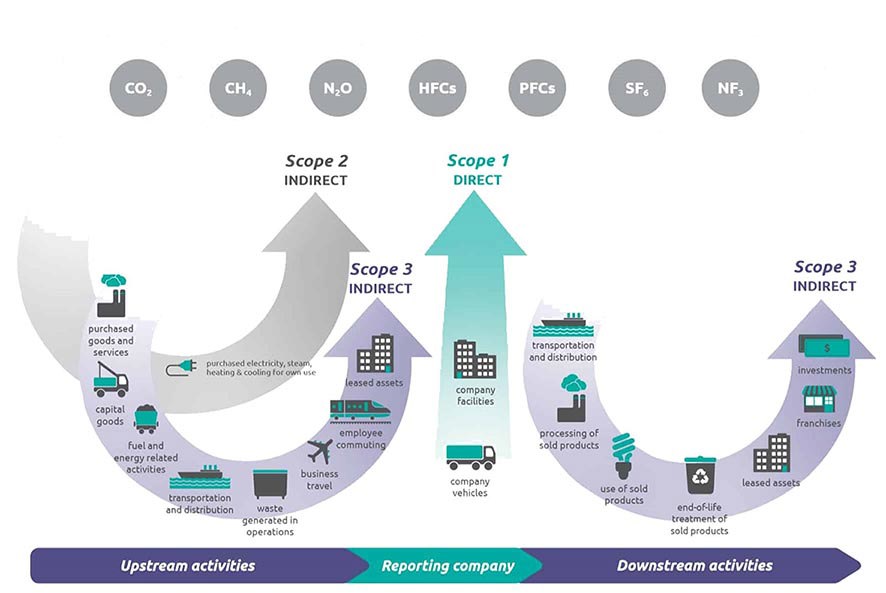 Despite more than 30 years of constant process improvements, it is a fact that vulcanization processes take a lot of energy. With 4 mixing lines and more than 150 moulding machines in operation, the consumption of electricity at AVK GUMMI equals that of a small town.
Although we constantly carry out optimisation measures such as thermal insulation of tools and intelligent management of energy consumption, we cannot change the fact that the operation requires a lot of energy.
What we can do, is to significantly replace purchased energy by internal renewals. In 2021, we took our first section of solar panels into use. Placed on the roof of our logistics area, it does not take up space on the ground. The next section has already been commissioned and with a new production hall coming into use later this year, the third section is already integrated into the project planning.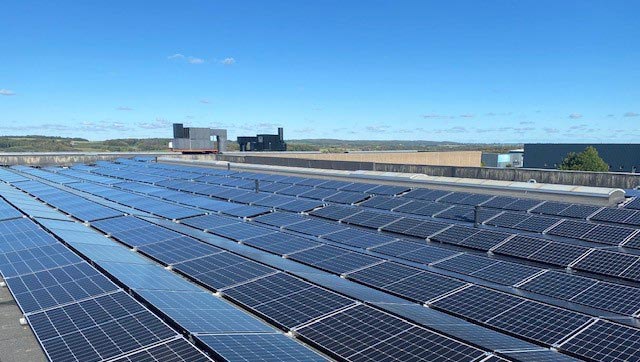 "Life cycle assessment and a green transition of our energy consumption are very important elements of our future strategy and already today part of the mindset of our employees," says Peter Lorentzen, Managing Director, and continues: "In this connection, energy management, cf. ISO 50001, and life cycle analysis, cf. ISO 14044, are effective tools for reducing energy use and ensuring a sustainable production process, while at the same time maintaining a high level of security of supply."
Sustainability has become a decisive factor when selecting sub-suppliers, and AVK GUMMI is in a good position to support your continued journey towards reduced carbon footprint.